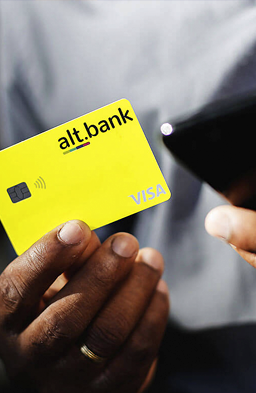 A Data-Driven CRM strategy which generated 240% more in-app transactions.
Client's History:
Alt.bank is a fintech, member of the british DigiCash Technology Venture, which arrived in Brazil through the Central Bank's Laboratório de Inovações Financeiras e Tecnológicas – Lift (Financial and Technological Innovation Lab) innovation program.
The company offers its clients a digital banking app with checking account functionality, a debit card, bank transfers, bill payment, among other banking services.
Results
240% growth in transactions between customers in the first 30 days
48% growth in number of transactions per customer
27% recovery of abandoned registrations